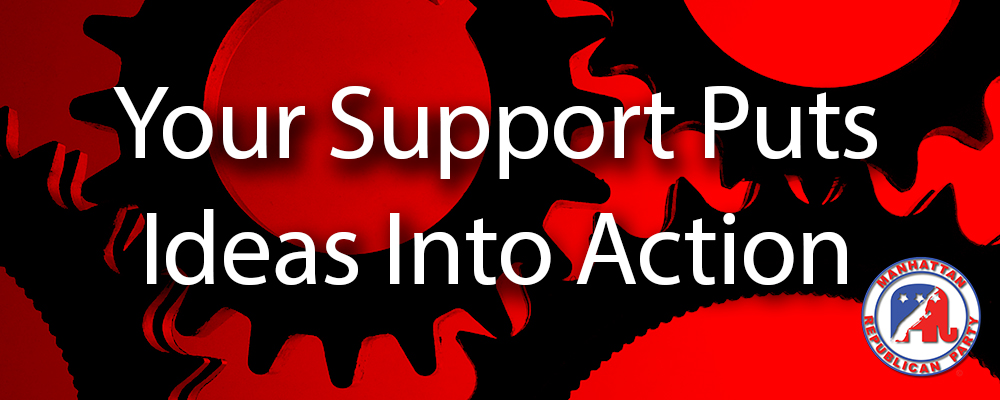 The Manhattan Republican Party is a non-profit organization that promotes and educates ALL Manhattanites about the principles & causes of the Republican Party.  We rely on the generosity of our donors to support our operations, messaging, and outreach efforts.
Please be aware that donations are not tax deducible as a charitable contribution.
Thank you.  
If you are mailing a contribution, please make your check payable to New York Republican County Committee and send to:
New York Republican County Committee
c/o Hon. Andrea Catsimatidis
800 Third Ave – 5th Floor, New York, NY 10022
Disclaimer: Disclaimer: Federal law requires political committees to use our best efforts to collect and report the name, mailing address, occupation and name of employer for each individual whose contributions total more than 200 in a calendar year. Contributions may be designated or reallocated to comply with New York state limits on political contributions. Contributions to political organizations are not tax deductible as charitable contributions for city, state or federal income tax purposes.