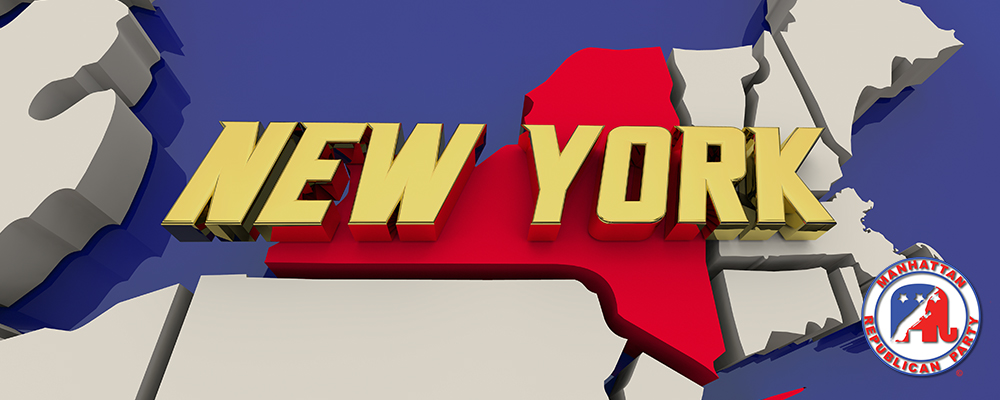 The Manhattan Republican Party want to remind everyone to VOTE.  So, remember this year, 2023, to VOTE for Manhattan/New York County City Council Members in YOUR District.
With no federal or statewide races, 2023 is an off-year for politics — except in New York City – that's for New York City Council Members (see CANDIDATES Page on this website to see listing of Republican City Council Candidate in your District).
This year, 2023, voters will get to decide who holds each of the 51 City Council seats. The districts were redrawn following the 2020 nationwide census, which revealed changes in the city's population. The districts were changed to ensure that they represent roughly equal populations, and equitably represent minority populations.  Here, a busy election year is ahead. There's guaranteed to be at least one race in your neighborhood, including City Council seats and district attorney elections in three boroughs. There are a few other races that may pop up on your ballot, including Civil Court judge and delegates to the judicial convention.
IMPORTANT DATES For the 2023 NYC Election:
October 23rdl, 2023
The last day to request an absentee ballot online or by mail. Here's how to do that.
October 28th – November 5th, 2023
The early-voting period.
November 6th, 2023
The last day to request an absentee ballot in person.
November 7th, 2023
The general election — and the last day to return your absentee ballot or postmark it. It must reach the BOE by November 14th to be counted.
How can YOU check if YOU are registered? And where do vote?
Find your voter registration details, click: https://www.nycvotersearch.com/.  You will also see which districts you'll vote in for judicial, congressional, City Council and civil court elections.
And remember – EVERY VOTE COUNTS!