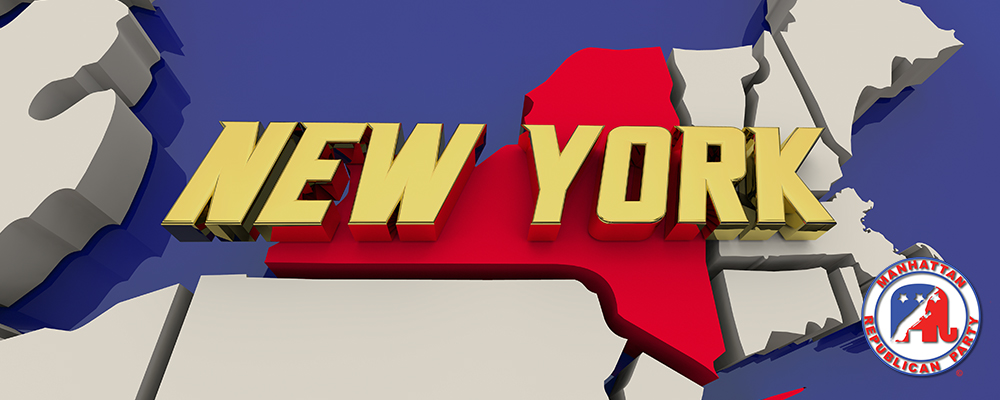 The Manhattan Republican Party wants to remind everyone to VOTE.  So, remember:
GENERAL ELECTION 2022
November 8, 2022: General Election Day.
Early voting for the General Election will take place October 29, 2022 to November 6, 2022.
All registered voters are eligible to participate in the General Election.
Check your registration status at https://voterlookup.elections.ny.gov/
Republican Primary Election Day was Tuesday, June 28, 2022.
Republican Primary Early Voting Period was June 18, 2022 – June 26, 2022.
Click Here to Find Your Polling/Voting Site:
https://findmypollsite.vote.nyc/
* IMPORTANT ABSENTEE BALLOT RULE CHANGE *
Due to a recent change in the law, New York State voters are no longer permitted to cast a ballot on a voting machine if they have requested to vote by Absentee Ballot. Voters who have requested to vote by Absentee Ballot can still vote in-person using an Affidavit ballot at early voting or election day poll sites.